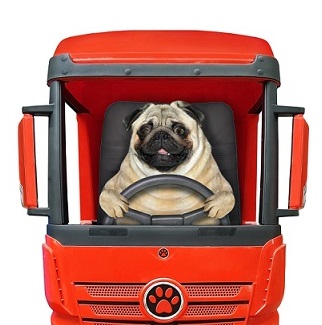 EN:
We ship within two days, except August and from December 15th to January 10th.
If the order contains Dolci Impronte pastry, the shipment will take place within 5 working days. Delivery times depend on the final destination.
DE:
Wir versenden innerhalb von zwei Tagen, außer August und vom 15. Dezember bis 10. Januar.
Wenn die Bestellung Dolci Impronte-Gebäck enthält, erfolgt der Versand innerhalb von 5 Werktagen. Die Lieferzeiten hängen vom Endziel ab.
SP:
Enviamos en dos días, excepto agosto y del 15 de diciembre al 10 de enero.
Si el pedido contiene pasta Dolci Impronte, el envío se realizará en un plazo de 5 días hábiles. Los tiempos de entrega dependen del destino final.
FR:
Nous expédions sous deux jours, sauf août et du 15 décembre au 10 janvier.
Si la commande contient de la pâtisserie Dolci Impronte, l'expédition aura lieu dans les 5 jours ouvrables. Les délais de livraison dépendent de la destination finale.
Info: customer@myluxurypet.com
telephone: +390413121531
Whatsapp + 39 351 68 98 610 (messages only)